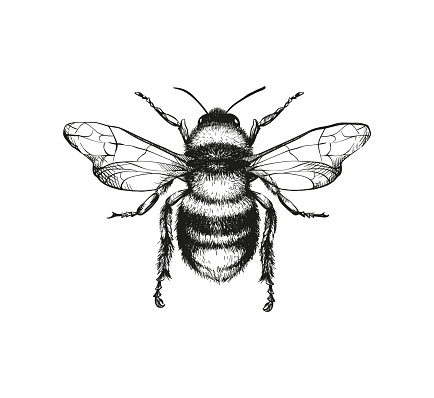 We are so excited to welcome everyone back to school for a new year. The adults in Bees class are Mrs Hardege and Mrs Walker. Mrs Walker will be joining us on a Tuesday and Thursday afternoon. We are also very lucky to have Mrs Field with us this term on a Friday for PE.
In English we will be revising our phonics learning from Year 1. We will also be reading lots of exciting books including the Secret Sky Garden as part of our back to school 'learning together, growing together' unit. We will be practicing our handwriting and may begin joining some of our letters. We will be creating writing inspired by lots of different texts. In maths we will begin the school year focusing on place value and addition and subtraction.
In Science this term, we will be learning about the human body including the skeletal system, the digestive system and the circulatory system. After half term, the children will be learning about Living Things and their Habitats.
We will be learning about the Christian story of Creation in R.E. Later on this term we will be learning about other aspects of the Christian faith.
Each child will have a given day for Show and Tell. We will let the children know this week what their day is.
The children will shortly be given passwords for their PurpleMash, Times Table Rockstars and Numbots. In computing lessons, we will be learning about e-safety and one of the first messages we teach is about keeping your passwords secure. As we live in an ever changing world, e-safety for families is very important and we recommend to parents to visit the www.thinkuknow.co.uk for any top tips and advice.
We do daily physical exercise such as the Daily Mile. We will also do PE once a week. The children will need to come to school in a full PE kit with trainers. PE will be on a Friday morning.
The children will be learning to play the recorder this year with Mrs Walker. This will take place on a Tuesday so please make sure their recorder and music are both in school on this day. Please also make sure your child has time to practise during the week. It is really important that recorders and music are named!
We expect the children to read daily at home. Please ensure they have their books in school every day as we will be wanting to hear them read too. Due to lack of space, please ensure the children have book bags that fit in their drawer and not a large rucksack.
During this term the children will be outside as much as possible which means they will be playing outside during playtime even when it is raining. It is therefore essential that children have waterproof coats, wellies and even waterproof trousers if there is even the small chance of rain. These must be named.
If you have any questions or concerns please do speak to me or email the office.
Mrs Hardege